Putting Anarchism in its Place: The Revolutionary Geographies of Elisée Reclus, Pëtr Kropotkin and their Circle, c. 1870 – 1914
Pascale Siegrist
In my PhD project, I look at a group of thinkers who happen to be both, anarchist activists and professional geographers. I am interested in the obvious question of how their political and their scientific projects are related – a claim they themselves make, but that proves rather tricky to retrace. If David Harvey insists that 'the junction between geography and social theory […] is one of the crucial flashpoints for the crystallization of new conceptions of the world and new possibilities for active intervention', nineteenth-century left-wing geographers only hint at how this could work.
In order to understand what links writings like these …
(anarchist – and other radical – newspapers and pamphlets)
… to writings like these …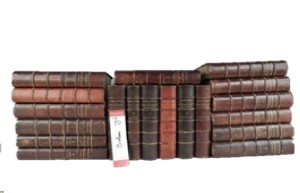 (the 19-volume Nouvelle Géographie Universelle, 1876 – 1894, by Elisée Reclus, to which most other members of the network contributed)
… I look at the correspondence between militants and scientists that I found in archives in Western Europe, Russia and the US. This allows me to retrace a network starting with the two undoubtedly most famous anarchist-geographers, a Russian and a Frenchman: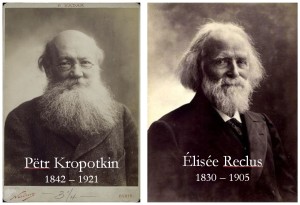 Reclus and Kropotkin closely collaborated with a group of radical intellectuals and scientists – I've tried to sketch the core of their circle as follows: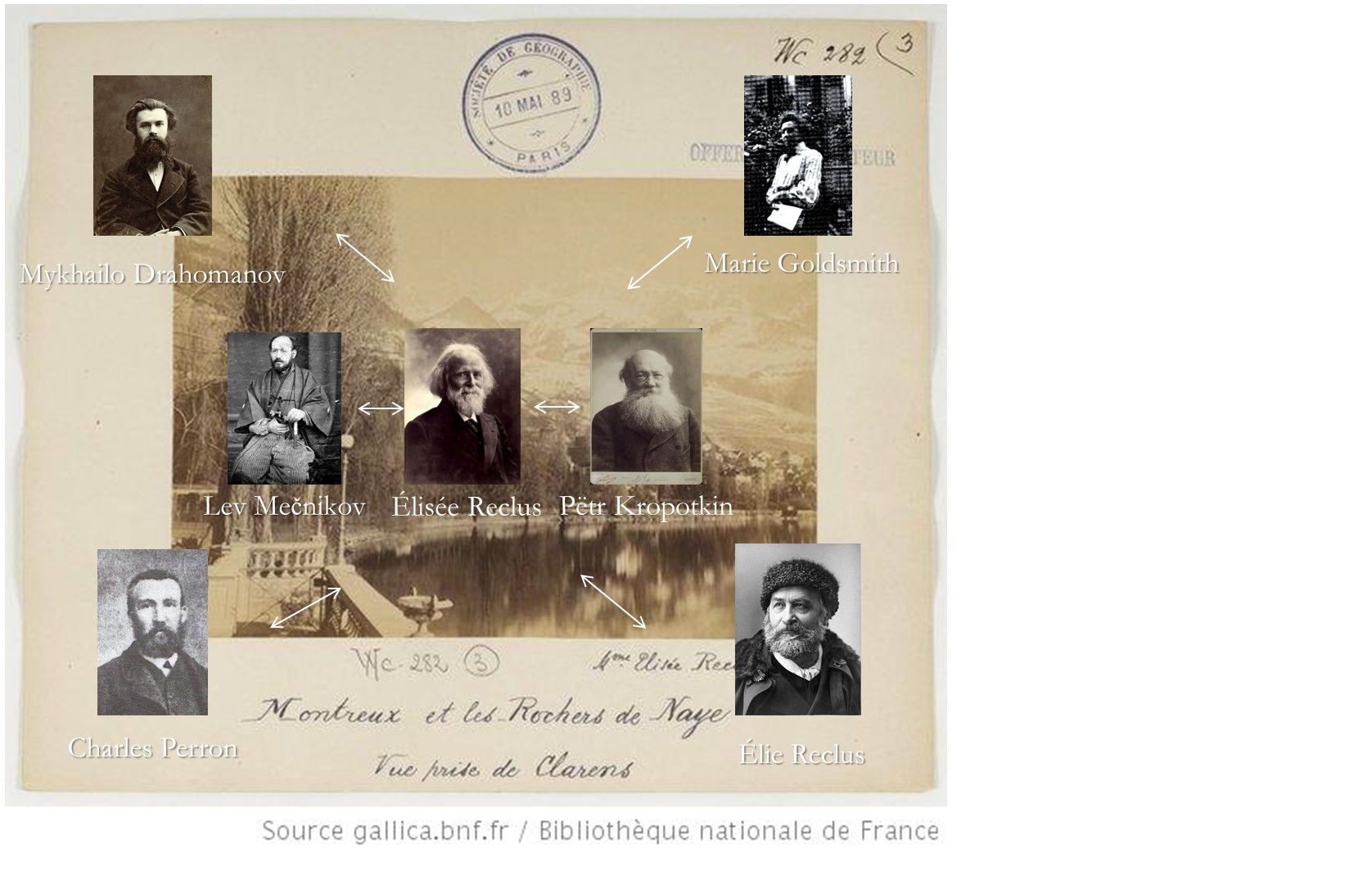 There is a very interesting spatial dimension to this network: while most of them knew each other personally and even lived together in the small village of Clarens on Lake Geneva for a short period, as exiles and explorers these were highly mobile agents who upheld their exchange across large distances. Although I have reservations as to the explanatory power of visualisations, understanding the structure and functioning of such a network might yield cues as to how anarchists bring together early French socialism, British evolutionary theory, Ritterian geography, Russian populism, and a considerable, often first-hand knowledge of the extra-European world.
A strong version of my argument would challenge standard accounts of both the history of geography (often portrayed as a tool of statecraft and imperialism and within a national context) as well as those of anarchism (the anarchist interest in space remains a rather short-lived phenomenon but happens at a crucial stage when anti-authoritarians are beginning to develop a self-consciously anarchist model of socialism in opposition to Marxism and its historical orientation).
Much like my protagonists, I've lived and studied in Switzerland, France, the United Kingdom and Russia. I am now based in Konstanz where I am an academic assistant and part of a Global History research group.
Literature
Since my main interest is with the circulation of ideas stemming from different contexts and travelling across large distances, I would like to draw attention to the collected volume by Samuel Moyn and Andrew Sartori (eds.), Global Intellectual History, New York, 2013. While Moyn and Sartori's approach is very nuanced and they are careful to remind us not to mix up very different meanings of the term 'global', it might be helpful to confront their introduction with the critical review essay by Sanjay Subrahmanyam, 'Global Intellectual History Beyond Hegel and Marx', pp. 126-137, History and Theory (54), 2015 or an older critique of the supposedly unproblematic cross-cultural transmission of ideas: Pierre Bourdieu, 'Les conditions sociales de la circulation internationale des idées', pp. 3-8, Actes de la recherche en sciences sociales (145), 2002 (there's also a slightly modified English translation: Pierre Bourdieu, 'On the Social Conditions of the International Circulation of Ideas', pp. 220-228 in: Richard Shusterman (ed.), Bourdieu: A Critical Reader, Oxford, 1999.)
Closer empirically to my specific topic – to give you an idea of the worldwide networks of anarchists, but also of an intriguing way of dealing with them – I would recommend Benedict Anderson, Under Three Flags. Anarchism and the Anti-Colonial Imagination, London and New York, 2005 (republished under the somewhat flashier title The Age of Globalization. Anarchists and the Anti-Colonial Imagination in 2013).
A slightly smaller geographical frame is covered by Sho Konishi, Anarchist Modernities. Cooperatism and Japanese-Russian Intellectual Relations in Modern Japan, Cambridge, Mass., 2013, which actually includes a discussion of some of the theorists I am working on – some individuals are part of multiple networks! – and offers a reading of anarchism as a formulation of an alternative vision of modernity.