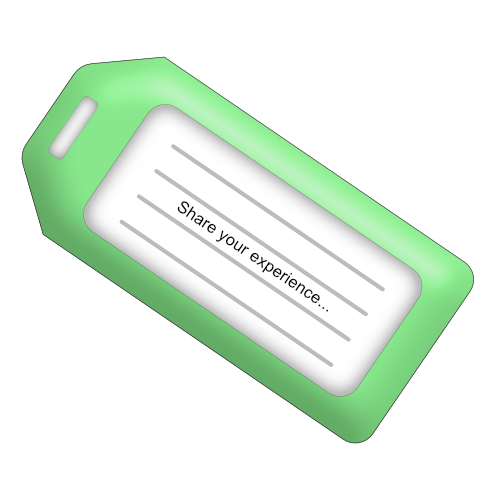 Did you come to live in Scotland from Greece or Spain since the 1960s? During the event we will distribute "luggage tag" note cards and participants will be given an opportunity to record and share an experience, an anecdote, a thought or an emotion about their experience of moving to Scotland and living here. We will highlight a selection of these on this website.
You may also share an experience directly here to include in the collection (up to May 1, 2017). Feel free to write it in English, Spanish, or Greek:
Note: Please indicate on the form if you would like your name to be included if your posting is highlighted on the website. Though any submission should be considered public, you may contact us at anytime if you wish to delete your posting from the collection. The collection of these experiences will be made available for research or for organisations working on behalf of migrants in Scotland, but your email address will never be shared with anyone else without the organisers first contacting you for explicit permission.
Stories collected during the event (please feel free to add more!)
As a local in Edinburgh I was struck by the positive attitude of migrants. These trying hard to flourish. I felt that, with the shocking experience of financial crises in Spain and Greece, migrants were perhaps a little unrealistic (over-optimistic) about what Scotland might be able to offer. I guess/think it might be possible that Scots, Spaniards and Greeks find closer to themselves culturally than English people.
Scotland was a dream and a coincidence of a broken leg! I experienced the warm hugs from the very beginning and the positiveness to Greek culture almost from everyone. I can feel "different"…and this is because I can't express myself cause of language barriers. But I've got mainly positive experiences with people and different cultures. Also, there have been times of loneliness or depression especially because I needed more time than I thought to settle down and get used to it. But people were very supportive here. Friends and family meant and mean a lot to that experience.
I am more aware of social class segregation and social class identity.
Moving to Edinburgh: Nostalgia for the light, lack of passion, maze, estranged reality.
3.5 years in Edinburgh. They passed so quickly. So many emotions. Joy, laughs, cultural exchange, tears, frustrations when job applications failed etc. My overall experience though is positive. I feel pretty much welcomed here, respected and loved. Edinburgh is an amazing place to live in.
Living here and interacting with the Scottish society has made me understand what it means to local people "to be Scottish". I 've met friendly and open-minded people and learnt about their customs and traditions. Now I feel some part of me is closely linked with Scotland. It's a familiarity similar to the meaning of "home" that makes me feel good and emotionally connected and engaged with this country and its people.
I guess the process of integration is complex and constant. To fit in while not wanting to fit in.
I came to Scotland because I wanted to see what it feels like to live and work abroad. I am from Greece, and the crisis provided me with an extra push to take the plunge and migrate. I chose Scotland because my girlfriend wa studying here, and Edinburgh felt like a wise place to settle. I have found this transition to be relatively easy. I have made good friends, and my colleagues are very polite and understanding. The Brexit vote made me feel unwelcome in the beginning, however both my colleagues and friends (British) expressed the opposite, which was a great reassurance.